Shandong haiford Machinery Co., Ltd. was founded in 2001. It is a mixed ownership enterprise invested and built by Aoli Group Co., Ltd., Shandong Haitai Co., Ltd. and Jinan Hongda Real Estate Development Co., Ltd. It is a professional design, research and development, production and sales enterprise of Roots blowers, under which there is Jinan Zhangqiu blower Research Institute.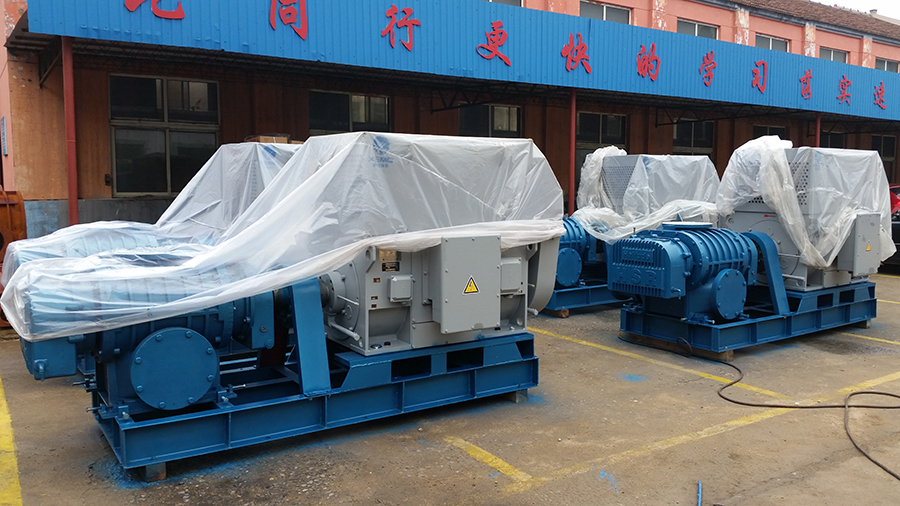 The company is an ISO9001 quality management system certification unit, a member of fan branch of China General Machinery Industry Association, and a drafting unit of general purpose roots blower industry standard. The company has won many honorary titles, such as famous trademark of Shandong Province, contract abiding and trustworthy enterprise of Shandong Province, famous brand product of Jinan City, high and new technology enterprise of Jinan City and technology center of Jinan City From 6 years to 2018, the company participated in seven international fluid machinery exhibitions held by China General Machinery Industry Association, and won 12 gold awards and 5 silver awards. It is one of the 12 enterprises recommended by China fan association to produce roots blowers nationwide. In 2018, the company became the "invisible champion" enterprise in Shandong Province, the "one enterprise one technology" innovation enterprise in Jinan City and Jinan City In 2019, it was rated as "one enterprise one technology" innovation enterprise in Shandong Province.
Based on the blower Research Institute, the company has cooperated with Xi'an Jiaotong University, Shandong University of science and technology, Qilu University of technology and other colleges and universities to obtain 24 national patent technologies and apply them to blower production and manufacturing. The company has HSR, MD (k), MJ, Hg, negative pressure fan, rotary fan, multi-stage centrifugal fan and other special products, such as double-stage series, single-stage high pressure, stainless steel fan, etc., and can develop personalized products according to customer requirements, with quality and performance reaching the domestic leading level. The products are widely used in environmental protection, electric power, petrochemical, cement, mining, pneumatic transportation, grain Processing, aquaculture and other industries.
The company has set up more than 30 sales offices in the country, established a perfect sales network and after-sales service system to provide customers with high-quality and fast service. The company has the qualification of self export business, and has the ability to provide foreign field service.
The company focuses on "creating high-quality products and precise services". It always adheres to the way of "developing enterprises through continuous talent introduction, equipment upgrading, technological progress, new innovation, strengthening management and improving product cost performance". It always keeps an eye on the market, pays close attention to environmental protection and related industrial needs, continues to reform and innovate, and constantly leads market demand through R & D and production Roots blower products, strive to practice the development concept of "green water and green mountains are golden mountains and silver mountains", actively promote the conversion of old and new kinetic energy, make greater contribution to the national environmental protection cause, and realize the great dream of a century old enterprise!